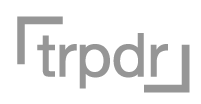 Trapdoor Projects is an art space dedicated to showing work from emerging conceptual artists and facilitating creative and critical discourse outside of and after the institution. By offering summer exhibitions, artist talks, and affordable studio space, Trapdoor provides a testing ground for new work, a locus for conversation and improvement of studio practices, and opportunities to connect local and regional artists with one another. 
-- The Barn --
The Barn offers approximately 242 square feet of space for exhibitions, performance, lectures, and critique. From April to late September, the Barn is the site of Trapdoor Projects' curatorial season. In the winter months, it operates as a space for critique, documentation of work, and community activities. Space for the barn can be booked at a small hourly fee ahead of time here.
-- Backdoor Studio --
The Backdoor Studio is a small, 100 square foot space located across the yard from the Barn. The studio offers cabinet space, flat storage, a slop sink, and private entry via the back patio. Artists also have a private bathroom, shower, and washer/dryer access.
Contact
 info@trapdoorprojects.com