Jessica Zeglin - A Quiet But Not Empty Place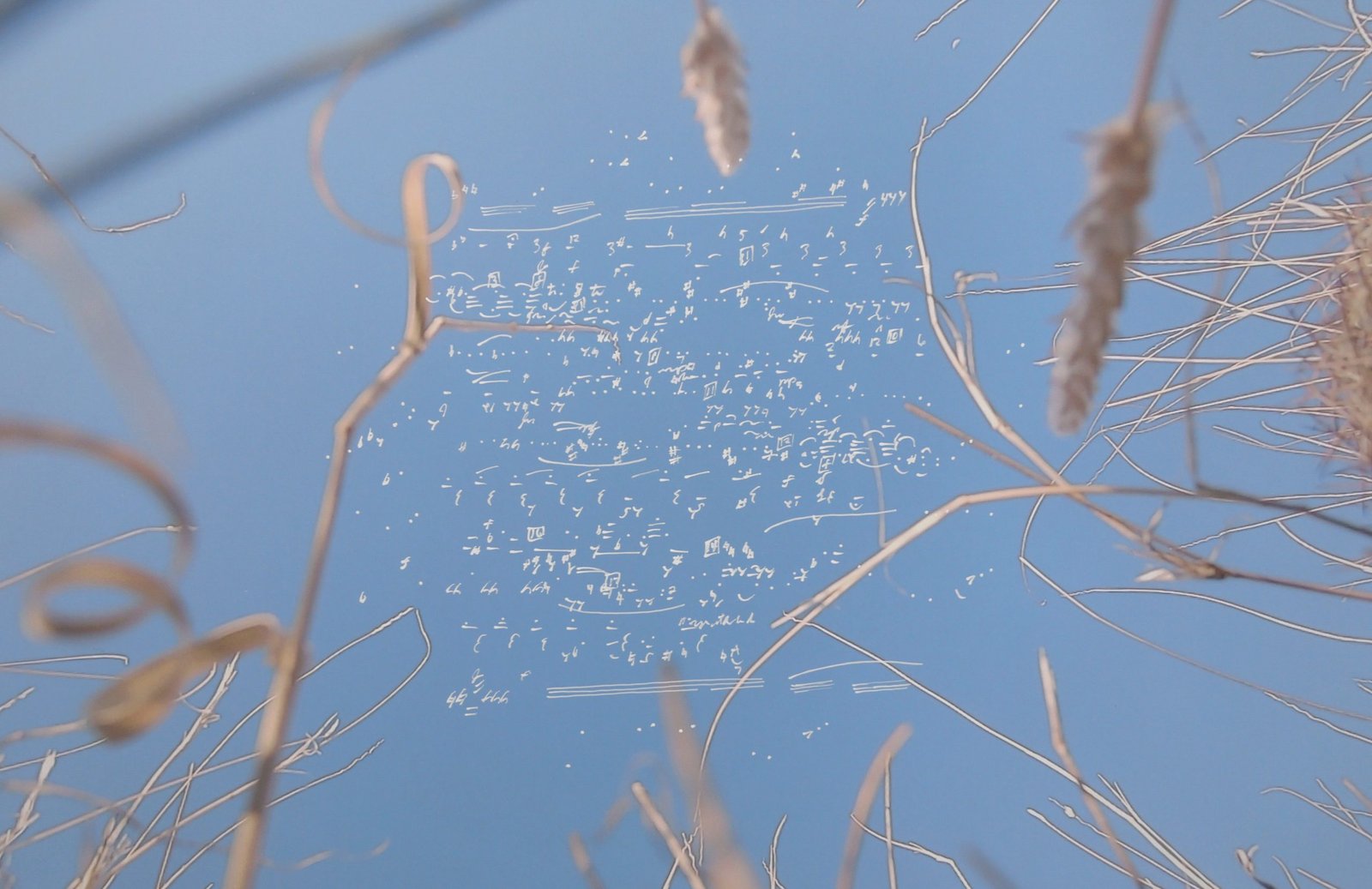 On view March 6th-28th
at Trapdoor Projects
1120 Tijeras Ave NW
Albuquerque, NM 87102
Opening Reception
Friday, March 6th
7:00p-9:00p
The city of Albuquerque grows interlaced with the high desert grasslands it inhabits. These grasslands are not vacant spaces to be used up and filled up, but are active, multi-storied matrices for life. Grasslands emerge through the conversations of their inhabitants—from the sets of dynamic relationships, life stories, death stories, homes, songs, and half-heard whispers we exchange. Zeglin's work invites the viewer to consider the daily lives of what is underfoot, to build awareness of the subtle, and to step out of normal sensory modes to engage with perception of what is or isn't there. What are the conversations of the grasslands? How can we begin to approach the land without needing to understand or translate, but with an appreciation for silence? In response to these questions, this exhibition cultivates a space for deep listening to the earth and its substratum.
Open Hours
March 8 (Sunday), 2-5 pm
March 14 (Saturday), 2-5 pm
Closing Reception
March 28 (Saturday), 5-8 pm
Please contact Trapdoor Projects at info@trapdoorprojects.com for more information or to schedule an appointment.
___________________________________________________________________
Jessica Zeglin uses sound, drawing, textiles, and installation to engage skills of attentiveness, listening, and care for ourselves, our human, and our other-than-human kin. Her work is field and research-based, combining perspectives from ecology, biology, fine and craft art, and decolonial critique of these fields with emphasis on the nuances of everyday life. She attempts to learn from the places she inhabits through repeated observation, listening, and decentering of self. She has shown work at the Weisman Art Museum, the Tamarind Institute, the University of New Mexico Art Museum, and in parks, plazas, city, and country, to audiences of many and audiences of one. Originally from rural and small-town Wisconsin, she is currently a candidate for the MFA in Art and Ecology at the University of New Mexico.